Today the Chippewa Valley was very comfortable with low humidity and plentiful of sunshine. The temps were able to reach the low 80s with the sunshine powering most of our temperature. Humidity was in the low 60s, which feels very comfortable outside. Tonight, the temperature will drop to the low 60s with comfortable humidity and skies mostly clear.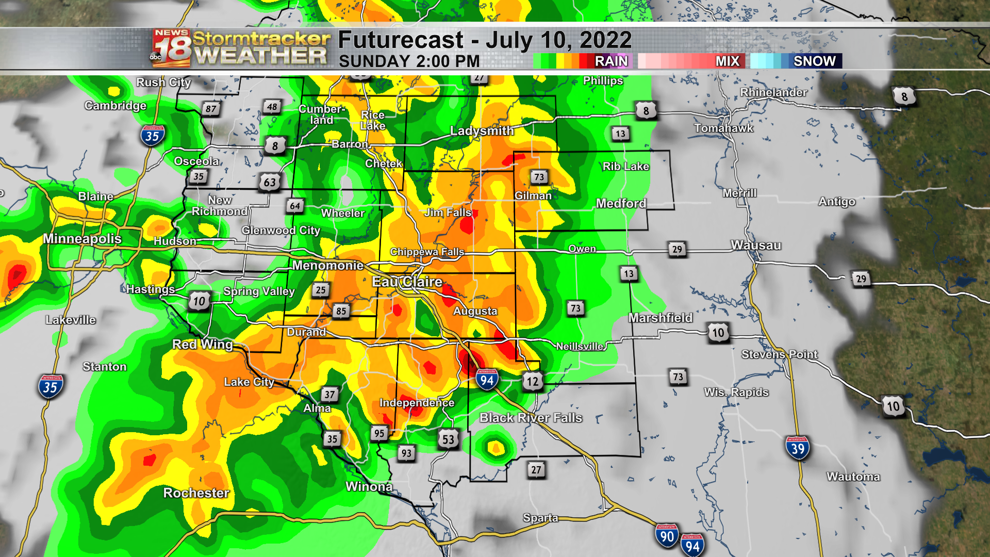 Tomorrow, highs will reach the mid 80s with isolated thunderstorms in the afternoon and evening. It will also be very breezy outside, but due to showers, the breeze will bring in warm air and not help you cool off. From 1 pm to 4 pm, a wave of isolated showers will move into the Chippewa valley. After the isolated showers, northwest Wisconsin will be clear for around 4 hours when another wave of isolated showers arrives. The last wave will only last a few hours and start at 9 pm till midnight.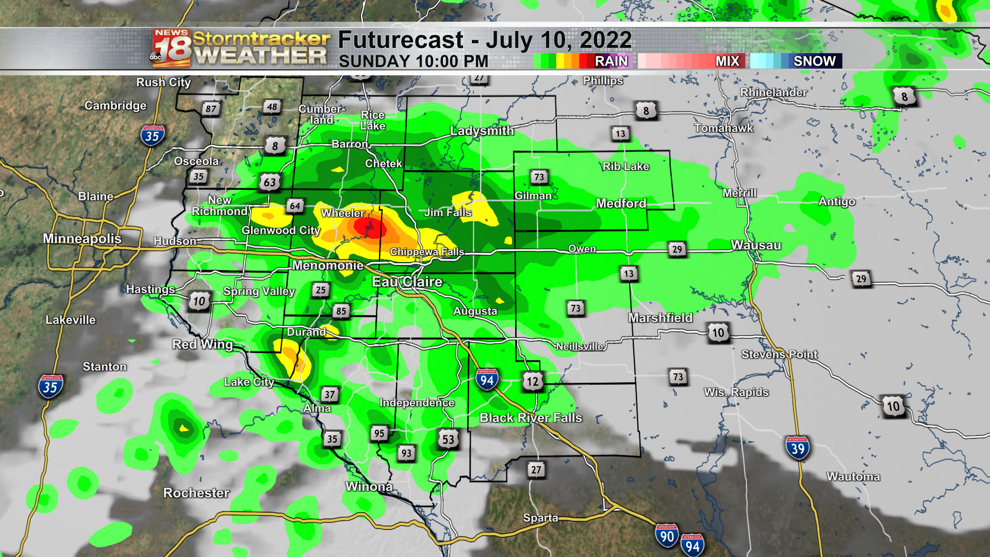 After the storms pass into Monday, humidity will fall to much more comfortable levels. Monday will also continue with a slight chance of scattered thunderstorms. Tuesday is the start of the fair and will be a perfect day with temps in the low 80s, comfortable humidity, and mostly sunny skies. There may be a shower or two late in the evening on Tuesday, but the chances are very slim. Wednesday will have more of the same weather from Tuesday with temps in the low 80s and mostly sunny skies.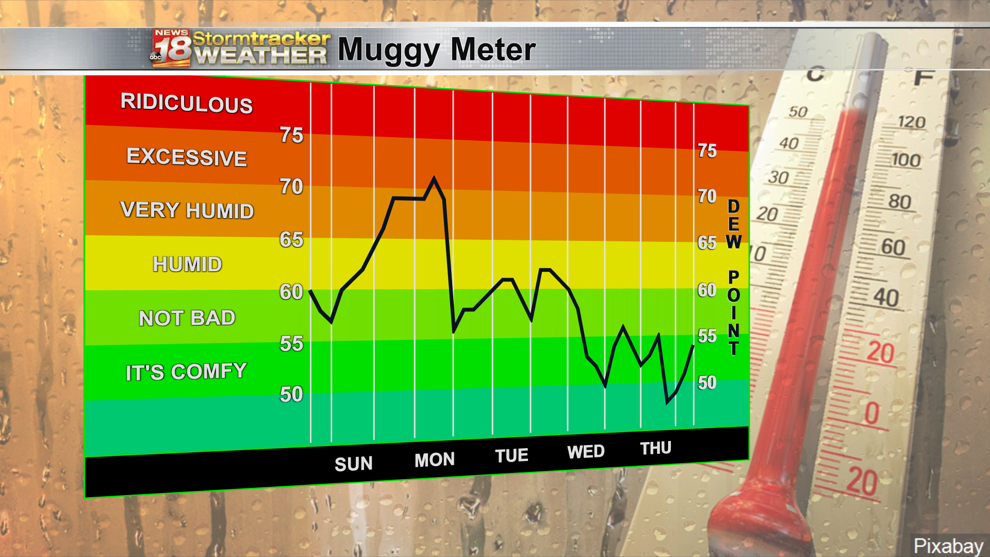 Thursday, humidity will begin to rise again with temps reaching the mid 80s. By Friday, the humidity will be back to uncomfortable levels with more slight chances of scattered thunderstorms. The start to the weekend gets even hotter and more humid with temps approaching 90 and slight chances of scattered thunderstorms with the increase in humidity.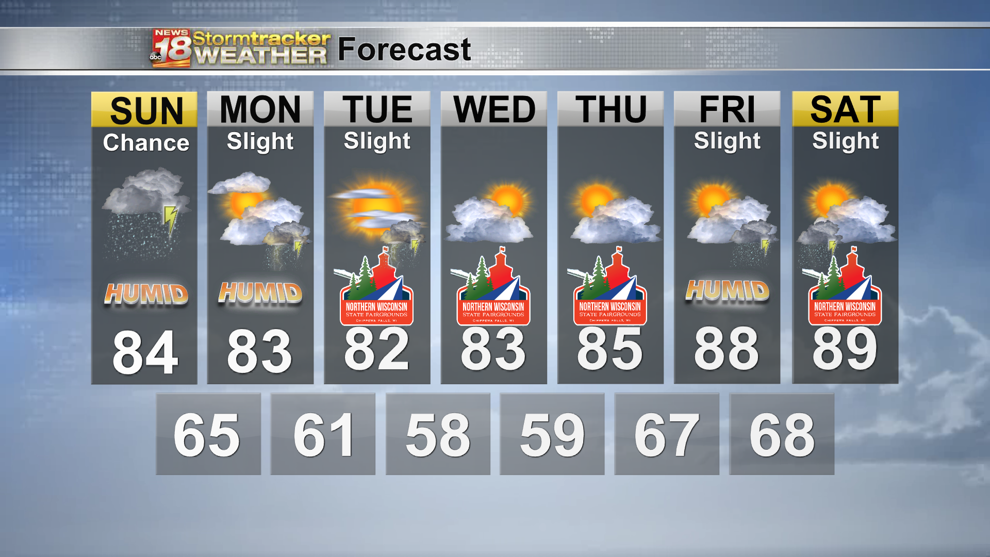 Have a story idea? let us know here
.