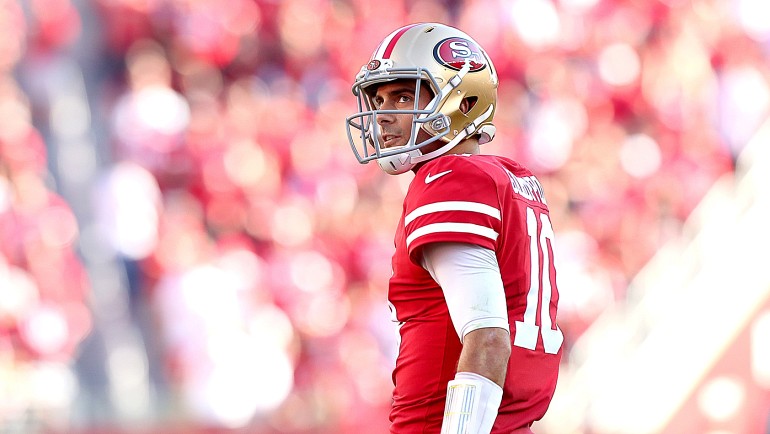 Nothing is hinting that the Carolina Panthers are even interested in Jimmy Garoppolo. However, there aren't many trade options left for the San Francisco 49ers. The team probably would prefer to get the veteran quarterback and his over $25 million salary off the books.
With the quarterback market drying up and the 49ers seemingly overvaluing Garoppolo, the team may have to swallow its pride and take a less-desirable option.
Peter King of NBC Sports has one idea involving the Panthers.
"I don't think there's a good market at all [for Garoppolo]," King told Colin Cowherd on The Herd. "I think the 49ers are best off doing one of two things: Trying to trade him for Sam Darnold straight up with Carolina because I think Carolina would view that as an improvement, or hanging on to Jimmy until somebody gets hurt [before the start of the season]."
If the Panthers are uninterested, the 49ers might have no choice but to wait until late in the offseason to see if an NFL squad suddenly finds itself in desperate need of a quarterback. San Francisco is unlikely to ship Garoppolo to the division-rival Seattle Seahawks and would like to avoid cutting the quarterback outright.
"[By] that time, Jimmy Garoppolo is going to be healthy, going to be able to throw the ball well," King explained. "There's nothing wrong with the 49ers waiting. They shouldn't hand him to somebody."
Option one might be a deal worth pursuing if the 49ers promised Garoppolo that he would be elsewhere by a certain deadline. Of course, the quarterback recently undergoing shoulder surgery has not helped the situation.
"Colin, it could be that John Lynch and Kyle Shanahan looked Jimmy in the eye and said, 'We promise we'll trade you,' or words to that effect," King added. "If they did, they might have to do something like [a deal for Darnold]. But if I were them right now, I would tell Jimmy, 'Be patient. You'll be somewhere by the trading deadline.'"
Nobody's perfect. Did you find a mistake in this article?
Report it.
Facebook Comments
More San Francisco 49ers News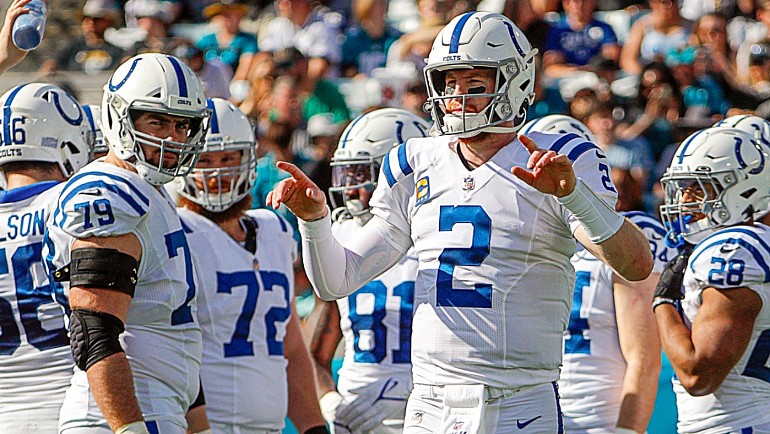 Commanders trade for Carson Wentz; Colts could be 'in the mix' for 49ers' Jimmy Garoppolo
As expected, the quarterback-needy Washington Commanders have traded for a new signal-caller. No, it's not San Francisco 49ers quarterback Jimmy Garoppolo. Many assumed Washington might be interested in the 30-year-old veteran passer, but instead, the team opted for Indianapolis Colts quarterback Carson Wentz, per ESPN's Adam Schefter. The NFL insider reports that the Commanders are believed to have surrendered two third-round picks for Wentz. Colts are trading QB Carson Wentz to Washington for a package of packs that is thought to include two third-round picks, sources tell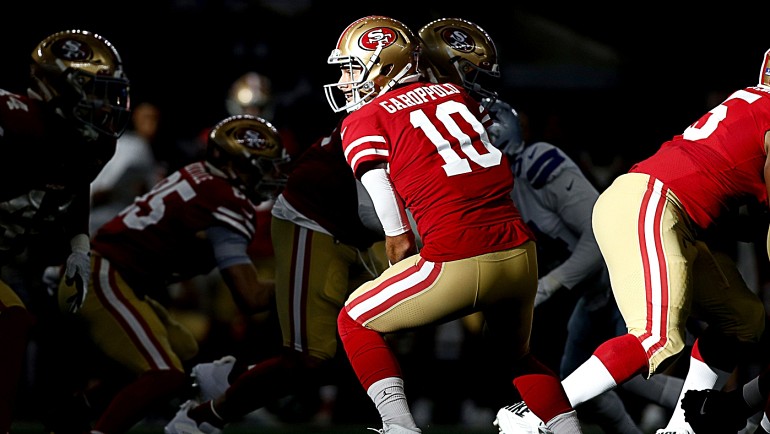 Joe Staley: Timing of 49ers QB Jimmy Garoppolo's surgery may be meant to diminish trade value
Former San Francisco 49ers tackle Joe Staley said two noteworthy things during his conversation with KNBR on Wednesday. The first was that he's very excited to see 49ers-nemesis Russell Wilson leave the NFC West, feeling that the former Seattle Seahawks quarterback won't find much success with the Denver Broncos. "I'm not a huge Russell Wilson believer," Staley admitted on the Papa & Lund show. "I know I've heard a lot of people that put him up at the top tier echelon of quarterbacks in the NFL over the last decade, but I think a lot of success, even if you go back to the year that they were dominating us, it was more that defense." Staley doesn't feel Wilson will have the weapons around him in Denver to be successful, and now the team lacks a good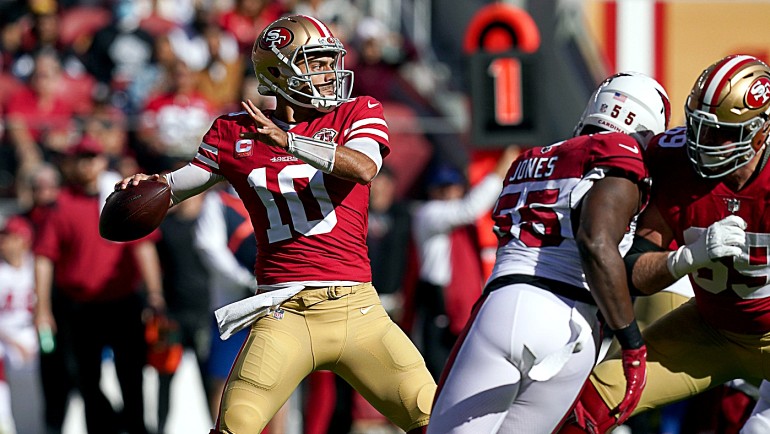 Pelissero: 49ers' trade price for Jimmy Garoppolo might be 'a second-round pick and more'
Last week, there was a rumor that a team offered the San Francisco 49ers a second-round pick for quarterback Jimmy Garoppolo. If true, what is holding up a deal? After all, the Niners are about $9.6 million over the cap, and freeing up Garoppolo's hefty salary will quickly get them under the $208.2 million salary cap limit. So, assuming a second-round pick being on the table is true, why are we still awaiting a Garoppolo decision? According to Tom Pelissero of NFL Media, the 49ers are seeking more. "Now, he is coming off of shoulder surgery," Pelissero told Kay Adams on Good Morning Football. "Not going to be cleared until right around the start of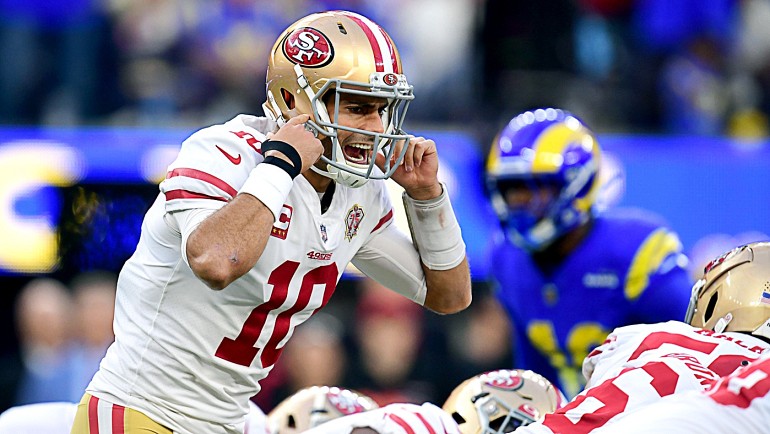 49ers' trade options for Jimmy Garoppolo shrinking after Steelers sign Mitchell Trubisky
The Pittsburgh Steelers had been the betting favorite to trade for San Francisco 49ers quarterback Jimmy Garoppolo. That ended on Monday when the Steelers agreed to a two-year deal with quarterback Mitchell Trubisky. NFL Media's Mike Garafolo first reported the news. The #Steelers have reached agreement on a two-year deal with QB Mitchell Trubisky, sources say. The former No. 2 overall pick heads to Pittsburgh as the expected starter in place of the retired Ben Roethlisberger.— Mike Garafolo (@MikeGarafolo)
.