INDIANAPOLIS (WDRB) — Law enforcement authorities have identified a serial killer who has eluded police for more than 35 years.
Investigators dubbed the murderer the "I-65 Killer" or "Days Inn Killer" after three women working at motels along the I-65 corridor in Indiana and Kentucky were killed.
During a news conference Tuesday morning, authorities identified the suspect as Harry Edward Greenwell. Police say Greenwell died in 2013 at the age of 68, and an obituary indicated that he died from cancer.
Sgt. Glen Fifield of Indiana State Police said a laboratory analysis of crime scene samples positively identified Greenwell as the "I-65 Killer."
"Greenwell had an extensive criminal history and had been in and out of prison several times, even escaping from jail on two separate occasions," Fifield said. "He was known to travel frequently in the Midwest."
The first murder happened on Feb. 21, 1987, at the Super Eight Motel in Elizabethtown, Kentucky. Vicki Heath, 41, became the first known victim. Her body was found behind a dumpster outside the motel. She had been shot and sexually assaulted.
Two years later, in March 1989, police said the killer murdered two more people: 24-year-old Margaret "Peggy" Gill and 34-year-old Jeanne Gilbert. Gill disappeared while working at the Days Inn in Merrillville, Indiana, on March 2. Her body was found at the end of a vacant hall. She had been raped and shot twice in the head.
Police say sometime after Gill was murdered, the killer drove 52 miles south on I-65 to the Remington Days Inn, where he abducted Gilbert and drove her to County Road 150 West just northwest of Brookston in White County. She had been shot three times and was also sexually assaulted.
"We'll never know what the killer was thinking. We'll never learn any of the 'why's of his actions," said Gilbert's daughter, Kim Gilbert-Wright. "And that's just where we sit today."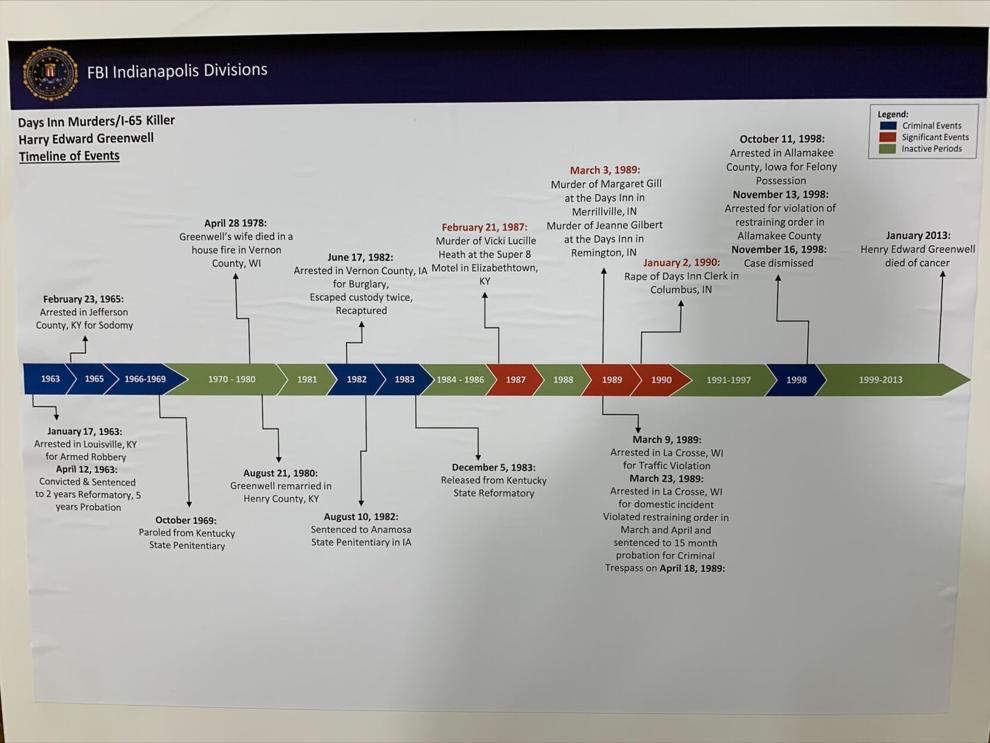 Investigators collected numerous pieces of evidence containing the killer's DNA.
Law enforcement from Kentucky and Indiana emphasized how important it was that investigators were smart enough to collect and preserve those samples even before DNA was as crucial as it is now.
"The detectives back then really were forward thinking, I would almost say ahead of their time, with the type of things that they collected that ended up being one of the things that solved this case. Such as DNA," said Elizabethtown Police Detective Justin Hendrix.
The killer sexually assaulted a female employee during an armed robbery at a Days Inn in Columbus, Indiana, on January 2, 1990. The woman survived and was also able to give police an excellent description and details to the crime, which led to a composite sketch of the suspect.
She is the only known victim to have survived the killer's attacks.
A breakthrough in DNA research in 2019 helped tie the cases together and linked the I-65 killer to all four crimes.
Law enforcement officers hope the announcement brings closure to the families of the three women who were killed.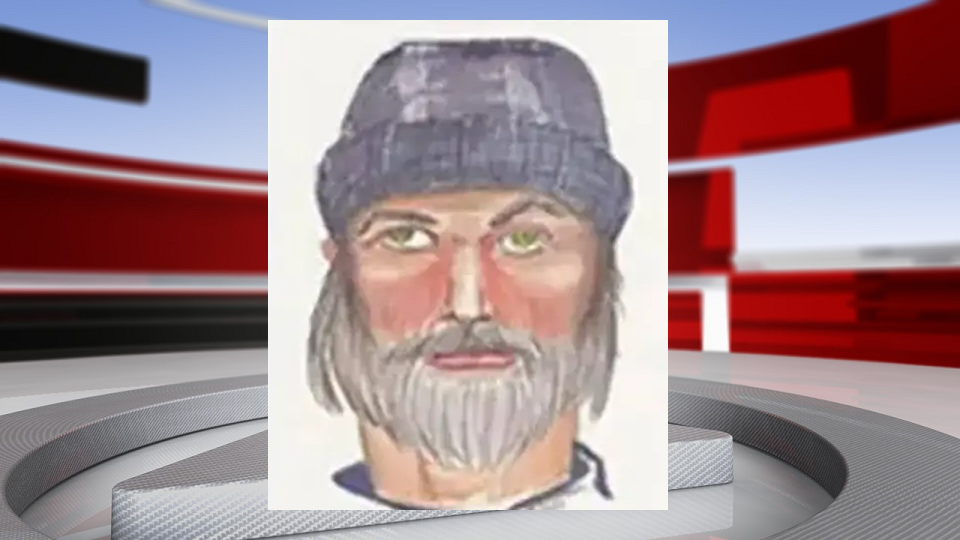 "You never gave up," FBI Special Agent Herbert Stapleton said to victims' family members at the news conference. "I hope today's announcement shows law enforcement and investigators never gave up either."
"We're all now able to share in the healing process knowing the long-known attacker has been brought out of the dark and into the light," Gilbert-Wright added.
Police said there are some other incidents that are rumored to be connected to Greenwell, and investigators said they are looking into those.
Copyright 2022 WDRB Media. All rights reserved. The Associated Press contributed to this report.
.