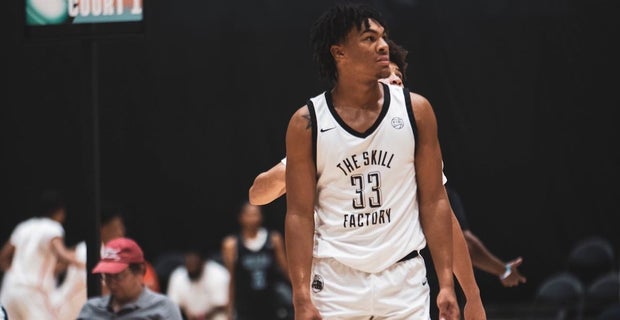 ZZ Clarka point guard in the class of 2024, has committed to Illinois, he tells 247Sports.
The 6-foot-1, 175-pound prospect out of Windermere (Fla.) Prep is the younger brother of 2022 Illinois signed skyy clark and he committed to the Fighting Illini over offers from Creighton, Arizona State, Vanderbilt and Washington amongst others.
"I have always been an Illinois fan," he said of why he chose Illinois. "It's always been my dream school for al long time now. I have always been an Ayo Dosunmu fan, I have always been a Brad Underwood fan and then the addition of Tim Anderson too, that's been my guy since like seventh grade so it feels like home for me."
"I just feel like this is where I want to be so no point in waiting," he added of the reason for his early decision, being one of four early high major commitments in the class.
The addition of Tim Anderson, played a big part in the addition of both Clark brothers and ZZ shared why the family has such a strong bond with the assistant coach.
"Tim has been there for a long time, ever since seventh grade and since Skyy was in eighth grade too," he said. "He was at DePaul so he was always around and there. We built a strong relationship with him."
The of playing alongside his older brother is a dream for ZZ and it's also something that he has been pushing for behind the scenes and has now come to fruition.
"It's great, it's a dream come true for us," he said of what it means to possibly play with Skyy in college. "We have always done everything together. We have kind of been recruiting each other. I have always loved them so I was pushing for him to come. I kind of put him on."
What will ZZ bring to the program in his own eyes?
"Just someone who can play the game the right way, get everyone involved, I am really good in organized situations and this is that so I will bring in scoring but also get everyone involved," he said.